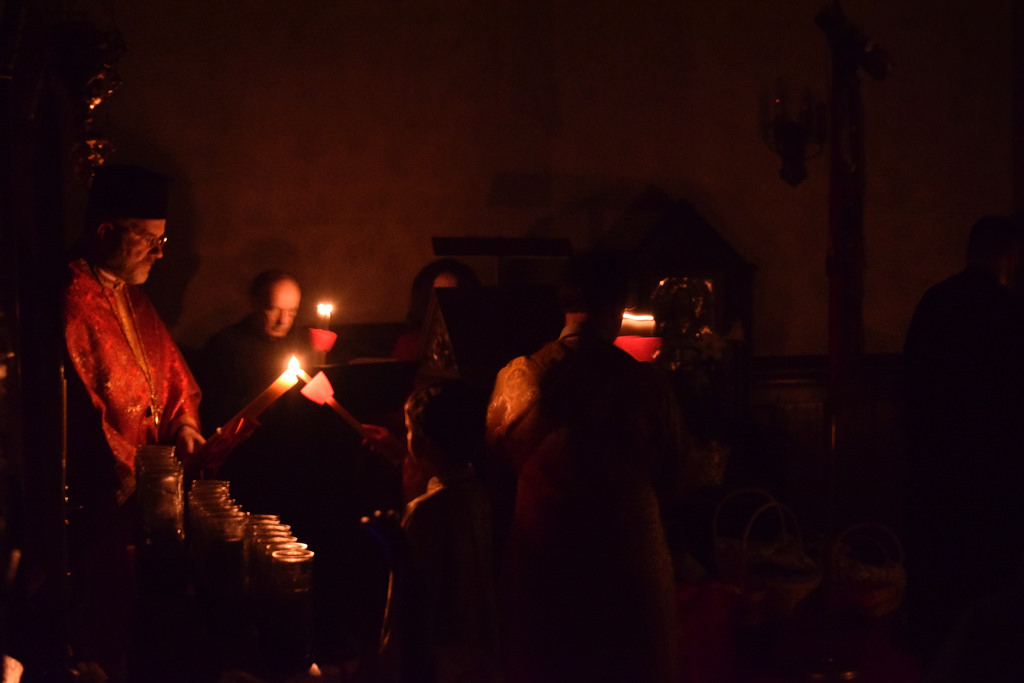 The Master is gracious: He accepts the last even as the first; He gives rest to those who started at the eleventh hour as well as to those who have labored from the first; He is lenient with the last while looking after the first; to the one He gives, to the other He gives freely; He accepts the labors and welcomes the effort; He honors the deed, but commends the intent. - Catechetical Homily of St. John Chrysostom
Beloved in the Lord:
On Sunday April 8, we once again celebrated together the miracle of remission of sins and renewal of life given to all by the Resurrection of our Lord, God and Savior Jesus Christ. God sent His only Son to live and die amongst us, for Him to rise from the grave, and ascend to Heaven, because of His overwhelming and all-encompassing love for humanity.
As we read in the Homily of St. John Chrysostom which is proclaimed in every Orthodox Church at the Resurrection Service: this love, this agape, of God is freely given to all. Whether we started participating at the first hour, or came in at the very last minute; whether we have attended every service of Lent and Holy Week, or none at all; whether we have been witnesses to Holy Orthodoxy from our births, or from only last week: all of us are invited to enter completely into God's love and mercy.
We have already received so much from the Lord, can we expect more? Yes, my children, this love and grace is boundless and uncontainable, and will continue to all who freely turn to our Lord Jesus Christ, follow Him, and incorporate their mind, soul and body with His through participation in His Holy Church. We are seeing this through the actions of our own parish, as lowly and insignificant as we may be. Last year, we had the largest number of Baptisms in the recorded history of our parish. Each Sunday, our church is filled with so many of you for Divine Liturgy, especially with so many of our children. Generous benefactors and stewards are giving us resources to be the beacon of the Gospel and the truth in northern Vermont.
Those of you who have participated from the first hour, we thank you, and may God bless you - now let us do everything to bring others in at the eleventh hour. Encourage those who have strayed away from the Church to come back, tell of the Good News to those who have never received it, and above all, imitate God, making love, hospitality, forgiveness and generosity your distinctive hallmarks.
Χριστός Ανέστη - Αληθώς Ανέστη!
Christ is Risen - Truly He is Risen!
Rev. Father Andreas Papayiannis, Presiding Priest
Services Schedule
Sundays:
Orthros (Matins) - 9:00 am
Divine Liturgy - 10:00 am
Fellowship and Coffee Hour in the Community Center immediately following Divine Services.
Saturdays:
Great Vespers - 5:00 pm
Daily Orthros - 9:00 am (Mon-Thur, please check calendar before coming)